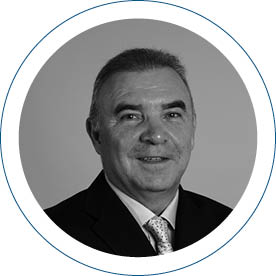 CEO and founding partner
Swiss-Asia Financial Services
Singapore
Q. Tell us about your firm's wealth management business
The Swiss-Asia wealth manager platform supports independent relationship managers (RMs) with administration, compliance, access to research and investments, operations, and access to private banking platforms and offerings.
The RMs can thus focus on their functional and investment responsibilities while a business administration team takes care of the rest.
Q. What is the team size at Swiss-Asia's independent asset manager (IAM) platform?
We have over 20 RMs between Hong Kong and Singapore. We have three investment experts directly working for us.
The investment team looks at the different markets, segregates research and does a market round-up every day for the RMs. In some cases they also do the asset allocation for the RMs, and sometimes they'll suggest investments based on the RM's asset allocation for a particular client.
Our advantage over anybody in Asia is that we also have a fund platform with over 40 funds. We have managers for crypto, private equity, social impact funds, macro funds etc sitting in-house. So they provide investment ideas to our IAM platform's clients as well.
Q. How do you screen your relationship managers to ensure they are well-positioned to handle client assets?
All our RMs have worked for 10-20 years in a bank so they are quite seasoned. If a client follows you from a bank to an IAM, it's also because you have been able to produce a certain performance for him or her. When we talk to RMs, a very important part is understanding how they are going to manage the client, the type of investments that the clients will get into and what their needs are going forward.
When we are not able to fulfil the needs entirely in-house, obviously we do some outsourcing. If I have a client who absolutely needs a product and this product is with another bank, broker or platform, we will go for it.
Q. How do you charge clients?
Different RMs have different types of mandates. At its simplest, RMs charge a management or advisory fee. It can vary from 20-100 basis points depending on the amount under management. But we have RMs who don't take any management fees and take rebates from the bank. We also have people who take no management fee, but take rebates and performance fees.
Q. Have you seen client interest in cryptocurrencies?
If I'm not wrong, we are the first to have an in-house cryptocurrency fund in Singapore. In my view, cryptocurrency is here to stay. The principal difficulty of this asset is that it is not regulated. I am quite sure there will come a time when there will be more regulations and crypto will become a sector in any asset allocation and portfolio.
We have clients who have called to say, 'I see you have a cryptocurrency fund, can I talk to your guys?' Some of them are interested and they have invested, but they've not invested large amounts.
Q. What's your growth strategy?
It is getting more and more difficult to get RMs from the banks, so we are definitely interested in acquiring, or maybe even merging, with other IAMs. If we are buying smaller companies, it is very important that the people fit our philosophy and culture.
It is getting more and more difficult to get RMs from the banks, so we are definitely interested in acquiring, or maybe even merging, with other IAMs
Q. How has the industry changed since Swiss-Asia was founded in 2004?
Most of the set-ups at the beginning were by European bankers, so there were quite a number of European clients. Starting 2012, there have been changes in regulations. First, there was FATCA in the US. After that, it was the Common Reporting Standards and more anti-money laundering regulations everywhere, making it difficult to conduct business with clients from different countries.
Now our client base mainly comprises wealthy Asian individuals or families, and we are seeing that they are looking for investments outside of Asia. I think this is a big trend.
Additionally, the more changes we are going to see in regulations, the more it will not make sense for small firms because they can't survive. We are starting to see that in Singapore, companies are beginning to merge because they realise they are too small to spend on IT, compliance, legal and so on. Hong Kong is very different from Singapore right now.
Q. What are the minimum assets under management (AUM) needed to survive?
While it is difficult to guess because everybody has a different model, I would think anybody less than $1 billion will find it very tough.
Q. What are the new challenges facing IAMs today?
The new challenge is simply to have enough ideas to attract RMs and have enough opportunities for their clients. We are always trying to find new products. Right now, the popular ones are private equity, venture capital and pre-IPO deals. We are introducing a fund that invests in commercial property in Poland and provides attractive yields.
Q. Do you foresee big tech players as potential competitors in wealth management?
Yes, but not now. The segment of clients we have are the really wealthy individuals. These people really like to talk to somebody who can explain things to them, spend time with them.
It is also important to note that there are new asset classes coming, and I don't know if you will be able to analyse crypto the same way you analyse traditional asset classes with historical performance such as equities, bonds, interest rates or commodities.
Q. What was the turning point in your career when you decided to start an IAM?
I have always dreamt of being independent. I have worked for four banks over 20 years and I faced the same issues all the time: politics, jealousy, arrogance. After a while, I thought it is better to be on my own.
Q. What's the strangest request you've ever received from a client?
Many clients have told us, 'I don't want to take any risks. I just want to make 20% a year.' My answer is, 'Please teach me.'