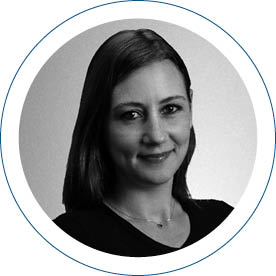 CEO and Managing Director
TriLake Partners
Singapore
Q. When was your firm founded?
Trilake partners was established in 2011.
Q. Is it Asia-based or do you have roots in Europe?
TriLake Partners was founded by partners of three leading Swiss independent asset management companies:
Boccard & Partenaires, Neuchatel

The Forum Finance Froup (Suisse), Geneva

Avalor Investment, Zurich
Although TriLake Partners has Swiss roots, the company only operates out of Singapore.
Q. How big is your team?
We are a team of 11, which includes eight full-time employees in Singapore, three relationship managers, three operational staff, the CIO and myself and three additional board members comprising the founding shareholders. Compliance support is performed by KPMG Services.
Q. Where are your clients from?
We have mainly expatriate clients living in Asia as well as Europe-based clients. However, we have been seeing increased interest from Asian clients in recent months.
Q. How do you charge clients and how many custodian banks do you work with?
We charge clients a management fee, which is a percentage of their assets under management taken on a quarterly basis. We also provide other services such as consolidation reporting.
We are currently working with eight leading custodian banks, some of which are located in jurisdictions other than Singapore, and with whom we have negotiated preferential terms and conditions for our clients.
Q. What does independence mean to you?
Not being beholden to any bank or product provider. Providing impartial wealth management services with no conflict of interest.
We believe we have the right talent in place to grow the business further and are also on the lookout for new relationship managers who share common values
Q. What is your business model?
Our clients' assets are held in custodian banks. They give us power of attorney to manage those assets either on a discretionary or on an advisory basis.
Our services also extend to all aspects related to our clients' wealth.
All our portfolios are bespoke as we believe each client's needs and requirements are unique.
Q. How are you advising clients who are keen in investing in cryptocurrencies and blockchain?
Although we have some clients who have expressed interest in this space, we have not expressed any advice as this is not our area of expertise.
Q. Which asset classes are you looking to increase exposure in?
We are currently adding more alternative investments considering current market conditions.
Q. What is your growth strategy?
Our growth is currently led by our existing team. New clients largely come through referrals.
We believe we have the right talent in place to grow the business further and are also on the lookout for new relationship managers who share common values.
Q. What precautions are you taking to protect client data?
Cybersecurity is very important to us to ensure our clients' data is preserved and our operations are not impacted. We review and assess the associated risks periodically. We have just conducted an audit on our IT infrastructure to make sure it is up to date and secure.
Q. Have you introduced any digital initiatives recently?
A reporting system that provides clients with regular and detailed information about the development of their portfolios as well as consolidation reports. It is also a powerful tool for us to conduct investment analysis of our clients' portfolios.
Q.How has the industry changed in the past five years?
The industry is growing and the number of new members in the Association of Independent Asset Managers of Singapore is a good indicator. Twelve new ordinary members have joined in the past five years.
Increasing fee transparency and tighter regulations are the most important changes in my view.
Q. What new challenges are IAMs facing?
Staying up to date with all the new regulations and acquiring talent.
Q. Do you foresee big tech players being a potential competitor in wealth management?
No, I think big tech players will mainly be a threat for the retail banks. For HNW, there will always be a need for an adviser. Instead of a threat we tend to see opportunities in this space for us.
Q. Do you think the industry is too saturated at this point?
Not at all. In fact, there is room for more IAMs as we see an increase in traction from the client's side.
Q. What are some new regulations you're watching?
All of them!