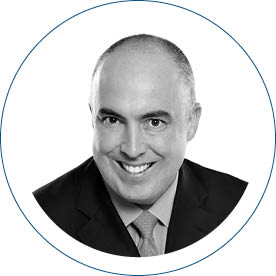 Head of digital strategy and distribution
Crossbridge Capital
Singapore
Q. Tell us about your firm
The firm was founded in 2008 and has three centres: Singapore, Monaco and London. The Monaco and London offices are focused on family office services and wealth management. Our chief investment officer sits in London, as does our discretionary business and investment banking services.
Meanwhile, the Singapore office focuses heavily on our digital investment advisory business, CONNECT, and capital markets business.
Q. What's your business model?
Our core business has been and will be ultra-high-net-worth (UHNW) wealth management. We currently run $4.5 billion on a group level for about 110 families globally. Our clients are mainly from emerging or frontier markets – the Middle East, Eastern Europe, Southeast Asia and North Asia.
Three years ago, I came and launched the digital business in Singapore, started marketing the brand and began attracting the mass affluent segment with CONNECT. The onboarding, risk profiling and portfolio management on CONNECT is digital.
Our sweet spot in terms of clientele for the digital business is those with net assets below SGD 5 million ($3.6 million), especially for CONNECT Prime, which provides private banking products and services.
We've chosen BNY Mellon's Pershing as our custodian for the digital business.
Q. How do you fit into the independent asset manager (IAM) space in Singapore?
In our traditional business, we are very bespoke. We serve 110 clients globally and we help them with all the typical services. We've just added the digital side as an additional sales channel.
Our Singapore clients, especially from Southeast Asia, tend to be very interested in capital market transactions and less interested in the soft services.
Q. How many relationship managers (RMs) and investment experts do you have in this office?
We currently have five RMs and three investment experts.
A separate client service team usually deals with our CONNECT and CONNECT Prime accounts. Depending on the size of the account, we may introduce the client to an RM depending on what they want to do.
Q. What's the make-up of your Singapore clientele?
We have some European clients, but they are mostly from this region. The CONNECT platform is run globally from here so the clients could be from anywhere. However, we don't accept US residents.
Q. How do you charge traditional clients?
I try to push as much of the business towards management fees based on the assets under management, but retrocessions are still permitted, so people certainly work on that basis as well.
Even in the traditional space, we are going to be expected to provide things like 24/7 access to client data and statements. They are not going to wait around for a 9am phone call – they want it now
Q. Do your traditional clients have CONNECT or CONNECT Prime accounts?
We do have some traditional clients who have CONNECT accounts. I think the biggest crossover will be in the CONNECT Prime area.
Q. What precautions are you taking to ensure the security of client data?
All our client data lives on servers in Singapore. They are triple redundant and highly secure, offered by one of the larger data providers in the world. We do penetration testing regularly, not only on the computer side, but also on the physical side like social hacking etc.
We also have a clean-desk policy. No client data can be left out on the desk, and that includes business cards.
Q. How are you advising clients interested in cryptocurrencies and blockchain?
We do have a lot of clients approaching us for crypto and blockchain alone, though it has reduced in the past few months because the market has cooled down a little bit. My advice for those looking to buy crypto is to wait.
What I think is more interesting at this stage of the game is, 'How are you advising clients whose source of wealth is crypto or blockchain, and if so, how are you banking them?' That is a huge issue. We have spent a fair an amount of time with the lawyers and regulators looking at how we can do that, and we are getting to the point where we will make a decision.
Q. What's the discretionary/advisory split for Singapore?
It's predominantly advisory for our traditional clients here. CONNECT clients sign a full discretionary power of attorney.
Q. What's the firm's growth strategy?
On a group level, we would like to get to $10 billion from the current $4.5 billion because economies of scale become quite effective when you get to that size. I think the $1 billion family office is a hard sell now. That's why you're seeing multi-family offices grow versus single family offices.
Asia is a key market for us. We are exploring Hong Kong, where we are leaning more towards a 'build', as opposed to a 'buy', model. We are thinking of starting with a fresh licence but we haven't fully decided yet.
We have also just signed a partnership in Thailand but will release the details at a later date.
Q. How has the industry landscape in Singapore changed in the past five years?
Technology is coming. Even in the traditional space, we are going to be expected to provide things like 24/7 access to client data and statements. They are not going to wait around for a 9am phone call – they want it now. While the parents get older and retire, there is some control that has been moved down to the next generation and there is an expectation there of instant gratification.
Q. At what point in your career did you decide to join an IAM?
Not that long ago. I have been in Singapore for three and a half years. I was actually looking at buying an IAM in Hong Kong, but it didn't pan out on the due diligence side. I came down here and joined Crossbridge. My career before that was in trading and structuring, so my CV is very 'banky'.