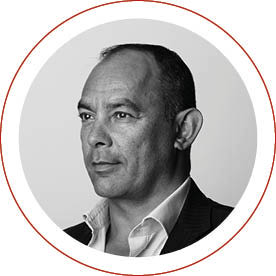 Head of investments
Strabens Hall
UK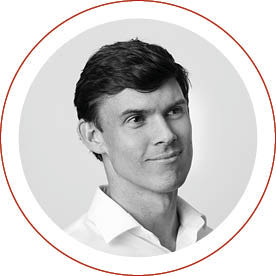 Director
Strabens Hall
Hong Kong
Q. When was Strabens Hall founded?
We set up our Hong Kong operations in 2014.
Q. How does the London head office support the Asia business?
It supports us for corporate governance and maintains a general oversight of the Hong Kong business through regular board meetings. More recently, we've also established an investment committee, which is headed by Alistair. I sit on the committee as well. A big part of the support we get from London is the huge amount of investment expertise that we can tap into.
Q. How big is the Hong Kong team?
We've got three relationship managers (RMs) and two investment professionals in Hong Kong.
Q. How many custodian banks do you work with in the Hong Kong office?
We work with three different custodians.
Q. What's your client base in Hong Kong?
Mostly European expatriates who are internationally mobile. We also have some local Hong Kong clients.
Q. How do you charge clients?
For investment management services, we only charge management fees. We don't take performance fees as it may result in unnecessary risk taking.
For financial planning services, we publish an hourly rate in our client agreements – but as some clients prefer to see a fixed fee, we charge them that based on the estimated amount of time required for the project.
Q. How are your advising clients on cryptocurrency and blockchain?
We provide clients with the necessary tools and capabilities, but we don't feel that we are the right people to be advising them on cryptocurrency and blockchain.
We've done proprietary research in this space and we think exposure to blockchain is best achieved through unitised funds. We've looked into various ETFs and have shared the research on our website, though it should not be taken as a recommendation.
We are also working with another company to provide clients with an execution-only cryptocurrency account for a low minimum fee – you can't get such accounts with private banks unless you have a huge amount of money. The account will enable clients to transact cryptocurrencies in a secure manner, and more importantly, have their digital currencies stored in an insured wallet. This will hopefully be ready by January 2019.
Q. What investments are you offering clients?
Ninety-five percent of clients are in discretionary and 5% are in advisory. Broadly speaking, our portfolios are made of three different types of investments:
1) ETFs – typically in markets that are more efficient
2) Active managers for less efficient markets
3) Multi-asset – we also use active managers in this space to bring in some level of dynamic asset allocation
Q. Do you also offer illiquid investments?
Yes, this is where we work very closely with our UK office. One of my clients has dual tax residency in Hong Kong and the UK, and they wanted to manage their UK tax liability. We advised them on an enterprise investment scheme (EIS). Basically, anyone who invests into the shares of privately owned companies that qualify for the EIS get 30% tax relief.
We use private equity (PE) as a solution to help our clients benefit from EIS tax relief and to diversify their investment holdings at the same time.
Q. Have you ventured into any other services?
In the UK, we are establishing an investment club for what we deem as professional investors. The club provides clients with the opportunity to engage with a network of experienced PE, venture capitalists and angel investors.
Members who bring deal flows to the club can also qualify to be sector experts. This will give them exposure to smaller business that might need expertise or non-executive directorships. This particular service will be global and open to clients from both Asia and the UK office.
The growth strategy is really to maximise the connections we have with individuals through client referrals from our professional network, which includes tax firms, law firms, trust companies and professional accountants
Q. What is your growth strategy?
In Hong Kong, the growth strategy is really to maximise the connections we have with individuals through client referrals from our professional network, which includes tax firms, law firms, trust companies and professional accountants. While we are always on a lookout for good quality talent, it is difficult to find individuals who are aligned in terms of values and are willing to operate on a management fee structure.
Q. Are you looking at M&A?
Not at this point in time. We think that there is far too much risk in that strategy. It is very easy to overpay and see assets walk out of the door.
Q. Are you outsourcing any functions?
Across the UK and Hong Kong, we outsource accounting and compliance. We have external resources to help us with HR, we have in-house discretionary services with our own managed portfolios. We in-source discretionary managers to run those at the moment.
Q. Can you elaborate on what you mean by in-sourcing discretionary portfolio management?
In Hong Kong, we have discretionary permissions. We outsource the initial and ongoing due diligence on any of the investment managers that we use to a firm in the Channel Islands and work with them on a consultancy basis. We will challenge them if we don't think that a particular manager or strategy they've proposed works. We have the final say on asset allocation and manager selection decisions.
Q. What measures are you taking to ensure the security of your client data in Hong Kong?
We have gone through a due diligence process with all our custodian banks to make sure they have secured systems.
We've also done an internal review, and one of the possible areas of weakness is the exchange of personal information between clients and us. We are about to launch a client portal using a UK server called Moneyinfo. This will enable us to share documents and connect with our clients via a secured platform with banking-level encryption.
Q. How has the landscape in Hong Kong changed over the past five years?
We have seen more commoditisation of investments in the past five years. ETFs are playing a bigger role, and this has led to a more competitive and lower-cost investment environment. We are continually reviewing our platforms and custodians to see if we can get better deals for our clients as well.
Slowly but surely, the industry in Hong Kong is also moving towards greater transparency with the recent amendment to the fund manager code of conduct. We are probably still a long way off from a compulsory fee-based model, which has been in the UK for the past five years or so, but I think Hong Kong is taking small steps in that direction.
Q. What prompted you down this path of independence?
It was the frustration of not being able to fully exercise the breadth of my own professional knowledge and expertise at the bank.
Q. What is the most unusual request that you have received from a client?
From an investment perspective it is probably a Scottish client of mine, who is partial to a drink, who wanted help sourcing whisky to invest in.