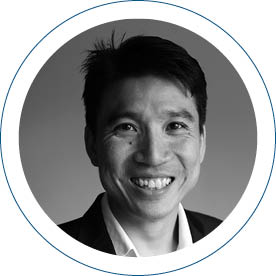 CEO
Covenant Capital
Singapore
Q. Tell us about your firm and your team.
We are a Singapore-based independent asset manager (IAM) that was founded in 2016.
Right now, we are a team of 18. Our investment team is led by our CIO and comprises of a senior portfolio manager, a portfolio manager and a head of fixed income, who just joined us recently. We have seven relationship managers (RMs) and they are further divided into two teams of two and three individuals.
Q. Why that sort of setup for the RMs?
It's to ensure the longevity of the business. Clients want a multi-generational service, so senior and junior RMs are paired up so that we are able to service the next generation as well.
Q. What's your client base?
Most of our clients are based in Singapore, but we also have regional clients in Malaysia, Thailand and Indonesia.
Q. How are you charging clients?
The fees are structured according to the type of mandates that clients have opted for. It could be a monthly management fee or a performance fee or a blend or both. What's consistent is that we don't take retrocessions. Any rebates given to us will be passed back to the clients.
Q. What is your business model?
Our business is centred on three main pillars:
1) Alignment of interest with clients: We want clients to be the pay master for the firm, which is why we do not take in retrocessions.
2) Open architecture: We want to have the ability to work with any banks and fund managers. This can be a bit daunting, because there is a huge universe that we can invest in and we can end up stepping into potholes if we do not have the right investment expertise to analyse the opportunity set. We are currently working with six to seven custodian banks.
3) Strong investment team: Our investment team is made up of well-experienced investment professionals.
About 85-90% of our business is in discretionary portfolio management at the moment.
Q. Besides portfolio management services, what other services do you offer?
Investment management is our priority, but we also understand that clients need wealth planning, and trust and tax advisory services. While we don't offer these services in-house, we partner with the right experts to ensure that our clients will have access to this expertise.
We don't take retrocessions. Any rebates given to us will be passed back to the clients
Q. How are you advising clients on cryptocurrency and blockchain?
The hype over cryptocurrencies has died down, along with their decline in valuations. When it comes to cryptocurrencies, it can be extremely speculative, and we need to be able to separate hype from the real deal. We are not experts in this field, but we are able to connect our clients with relevant contacts if they are keen.
Q. What is your firm's growth strategy?
We are running a trust-based business. This means that most of our clients and prospective bankers are referred to us by trusted friends. We want people who join us to have the same set of values. We really believe that iron sharpens iron.
We have doubled the number of RMs in the last six months, but it is not an easy journey for a banker to cross the line. There have been some on the team who I have been talking to for two years. A lot of my time is spent on speaking to prospective bankers to help them think through all the different factors they need to consider before they pull the trigger.
Q. Would you consider M&A?
There is a possibility, but we will prioritise culture and value over growth.
Q. Is geographical expansion part of your plans in the future?
Some clients have actually suggested that we go domestic onshore. However, we recognise that many investors from the region visit Singapore regularly for various reasons, such as medical check-ups. So, at this point, we think it's more important to hire team members with a strong focus in the region. For instance, we have a colleague who has a strong business in Indonesia, so we don't have to set up a base there.
Q. What digital initiatives have you introduced?
We have recently on-boarded a European system that digitizes many aspects of our businesses. From compliance and risk management, to sending block trades to multiple custodians, to the consolidation of clients' overall portfolio across multiple custodians. Part of it has gone live and will be rolled out in stages.
Q. What challenges is the industry facing today?
I think one of the biggest hurdles is education and getting the word out about the independent industry. While the business has existed in Asia for more than a decade, both clients and bankers are unfamiliar with the model.
Although we have seen some Asia-based banks setting up a structured independent desk, they are still catching up on the technology front compared with their European counterparts. In a sense, this makes our job difficult, because if we say that our goal is to empower the banker to be able to give a consolidated view to clients and to place orders through multiple banks on behalf of clients, these old pipes don't help.
When working with Swiss banks, for example, we are able to access clients' portfolios with real-time updates, and the data can simply be plugged into our statement consolidation tool.
Q. What motivated you to go independent?
There was no ambition in my earlier years to set up my own firm. I joined SSB two decades ago, and it was a place where we were allowed to grow and mature with the right values. When I crossed over to the private banking space, there was a stark contrast, and the struggles of the industry in values is very real.
While I was on reservist, my course mates advised me to apply the 'appreciation of situation process' to my industry and see what insights I can gather. I took their advice, left the bank and took some time to analyse the motivations and dynamics behind the IAMs here.
At the same time, my church's pastor suggested that I read the book Every Good Endeavour, and one line stood out to me. It says: 'What can you do for the work itself?' I wrote it on a post-it note and stuck in on my computer. Seeing it every day, the message eventually sank in.
That's when I decided to set up Covenant Capital, with a clear vision of providing stewardship for clients.
Q. What is the most unusual request you have received from a client?
A client once asked me to go to British Columbia to race mountain bikes. It was a multi-day, multi-stage race at Whistler Mountain Bike Park, which is one of the dream places I've wanted to go to. Sadly, he went and I didn't, as I was busy.